Ingredients For Filling:
Ingredients For the Topping:
1 1/4 cups Gary's True Grit Einkorn Flour
1 cup almond flour
8 tablespoons butter, cold and cut into bits, divided
3 tablespoons blue agave nectar
Directions:
Preheat the oven to 350 degrees. Mix the fruit, Blue Agave, Lemon Vitality Essential Oil and corn starch. Stir until the corn starch has dissolved. Spoon mixture into a 9×13 inch baking dish.
Mix together einkorn flour and almond flour. Cut in 5 tablespoons of the butter till the mixture resembles coarse crumbs. Stir in the Blue Agave with a fork. Toss it evenly over the fruit and dot the top with the remaining 3 tablespoons of butter.
Bake for about 35 to 40 minutes. The topping should be golden brown and the fruit bubbling and somewhat thickened.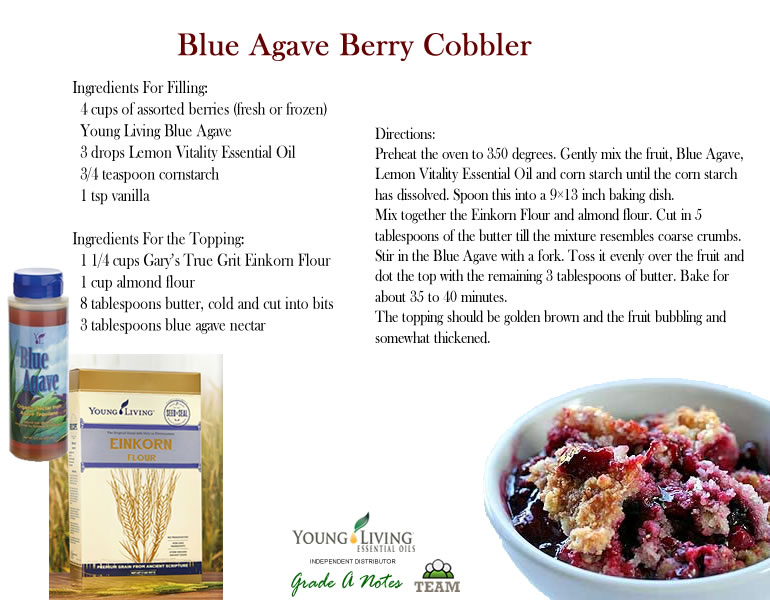 Servings: 8