Check out the Young Living Monthly Promo!


Every month Young Living rewards you with FREE products just for ordering. When your order reaches the qualifying PV amount, usually $100, $190, $250 and $300, the oils of the Monthly Promo are added FREE. You don't have to be enrolled in the Essential Rewards Program to get promo oils but, when you are on Essential Rewards you also get get the ER Exclusive Oils. That's even more value for your dollar.


Essential Rewards is the most economical way to order. Not only do you get the ER Exclusive oils but also, when you are on Essential Rewards, you acquire ER Points for every dollar you spend. Redeem your Essential Rewards Points for even more free products. Don't you just LOVE to get good stuff FREE?! The longer you are on the Essential Rewards Program, the higher your ER points will be. Check out the Monthly Promo graphic below.


Taking advantage of Young Living's Monthly Promo along with the Essential Rewards Program is the best way to build up your arsenal of oils, as you are supporting your family's healthy, toxic chemical free lifestyle.


Plus, when you subscribe to YL Go your order is shipped FREE.

Young Living Monthly Promo Details for January 2019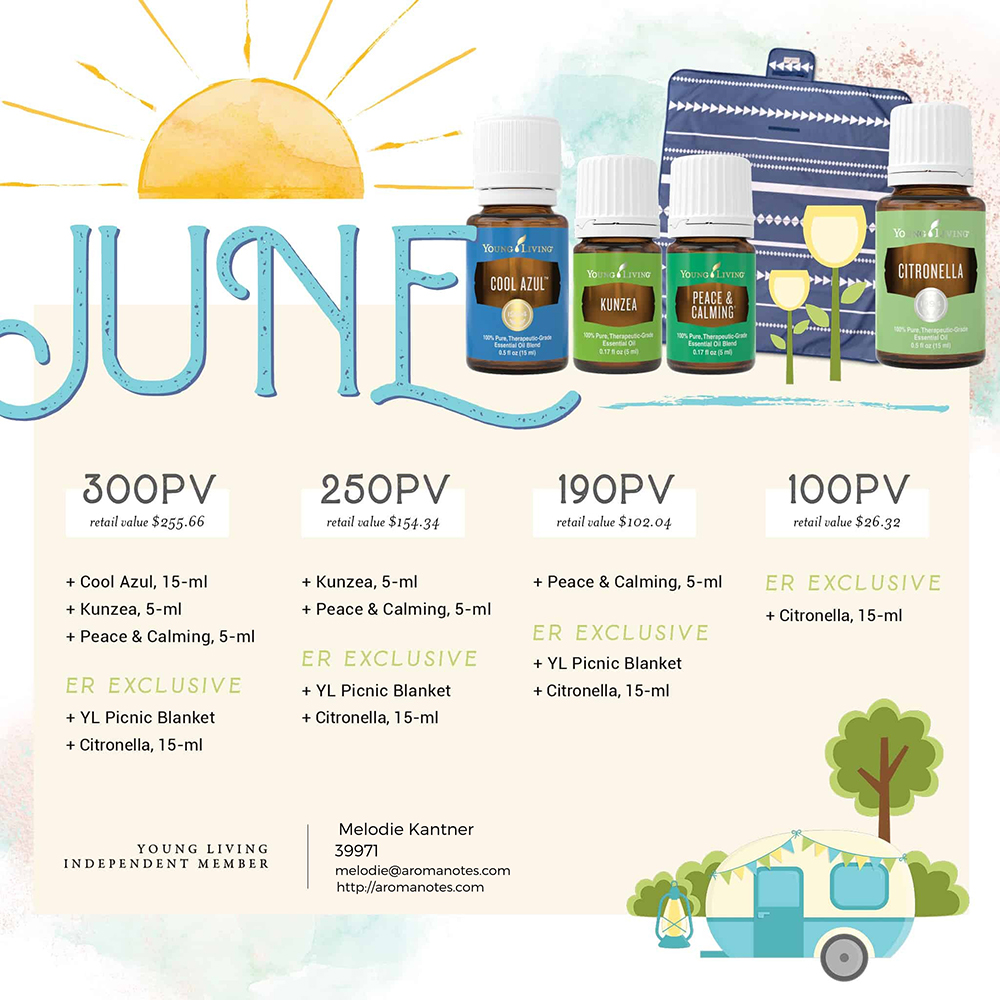 DiGize Vitality 5 ml (Essential Rewards Exclusive) – DiGize is a great oil for supporting healthy digestion. This is a good one when you ate something that doesn't agree with you and your tummy is feeling a little unsettled. Put a drop on your tongue or in a cup of herbal tea. Rub a couple drops on your tummy around the navel. Did you know many of Young Living's farms actually use this blend on the soil to encourage good bacterial balance in soil?
Citrus Fresh 15 ml (Essential Rewards Exclusive ) – This oil is a blend of lemon, mandarin, tangerine, orange, grapefruit and spearmint oils. This is one oil that is great to diffuse. All the citrus oils are very uplifting happy oils. It's a good oil to diffuse to lift the spirits. It also
helps clean the air and neutralize odors.
Life 9 – Life 9 is a probiotic. Research shows that most North Americans are chronically deficient in probiotics that play a key role in the prevention of illness. Taking a good probiotic is a good way to support a healthy immune system and should be part of your daily wellness routine.
Life 9 capsules are made with a special delayed release covering which ensures that your good bacteria supplementation gets where it needs to go and isn't wasted.
Longevity 15 ml – This blend contains Thyme, Orange, Clove and Frankincense essential oils. Longevity essential oil blend is the same formula that is in Young Living's Longevity capsules. Longevity Essential Oil is a very powerful antioxidant. It supports brain function, cardiovascular health, promotes healthy cell regeneration, supports the liver, immune function, and strengthens the nervous system. Anti-aging and immune system support! Add some Longevity to your skin care to give it a revitalizing boost.
PanAway 5ml – PanAway is a blend with wintergreen, clove, peppermint and helichrysum. PanAway is a blend you will want on hand when starting a new workout routine or on those days when you over do exercising or other physical activities. Great for tired muscles or anyone who is dealing with head or neck tension.


Not a Young Living Essential Oils member yet?
Click HERE to set up your account with Young Living Essential Oils