Check out the Young Living Monthly Promo!


Every month Young Living rewards you with FREE products just for ordering. When your order reaches the qualifying PV amount, usually $100, $190, $250, $300 and $400 the oils of the Monthly Promo are automatically added to your Young Living order FREE. You don't have to be enrolled in the Essential Rewards Program to get promo oils but, when you are on Essential Rewards you also get get the ER Exclusive Oils. That's even more value for your dollar.


Essential Rewards is the most economical way to order. Not only do you get the ER Exclusive oils but also, when you are on Essential Rewards, you acquire ER Points for every dollar you spend. Redeem your Essential Rewards Points for even more free products. Don't you just LOVE to get good stuff FREE?! The longer you are on the Essential Rewards Program, the higher your ER points will be. Check out the Monthly Promo graphic below.


Taking advantage of Young Living's Monthly Promo along with the Essential Rewards Program is the best way to build up your arsenal of oils, as you are supporting your family's healthy, chemical free lifestyle.


Plus, when you subscribe to YL Go your order is shipped FREE.

Young Living Monthly Promo Details for February 2019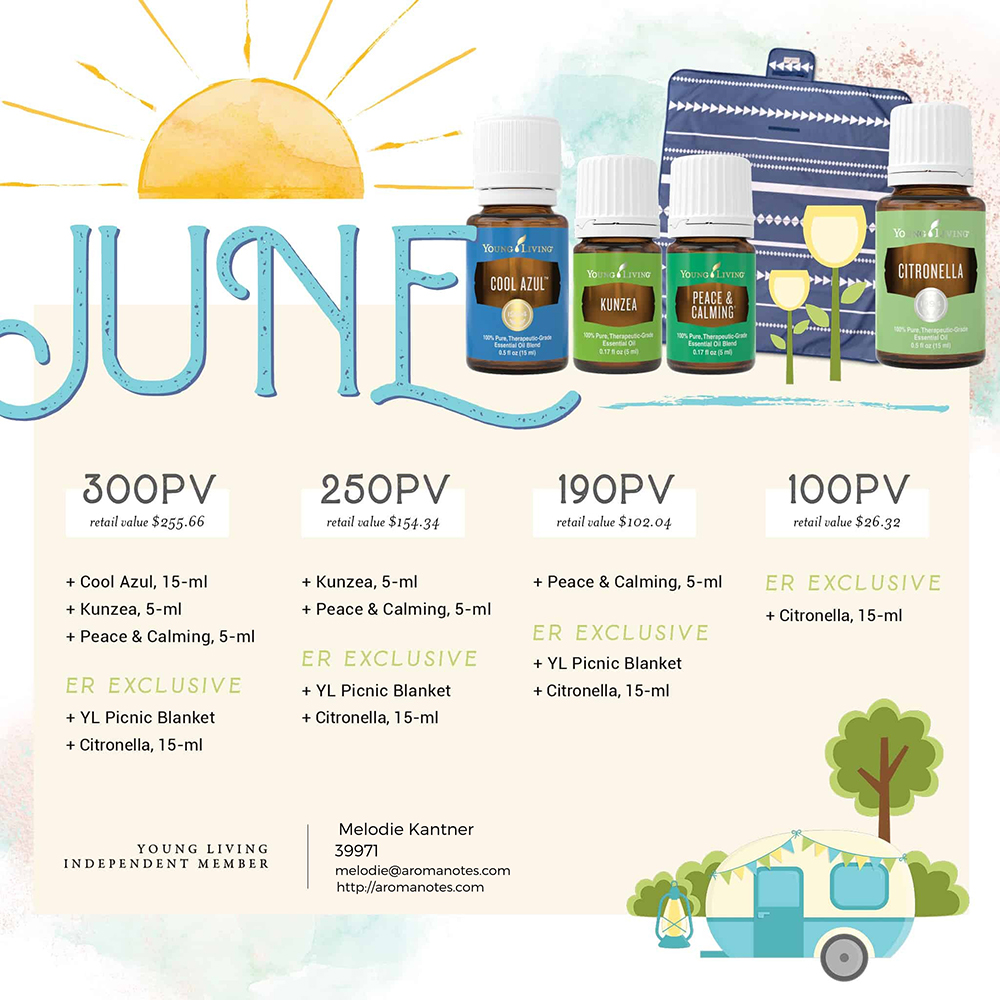 Marjoram 5 ml (Essential Rewards Exclusive) – Bring relief to sore muscles. Dilute with a drop of V-6 Vegetable Oil Complex and use it in a soothing massage after a long day.
Boost your post-workout recovery. Relax after a hard workout by applying diluted Marjoram oil to areas in need.
Clove Vitality 5 ml (Essential Rewards Exclusive ) – Support overall wellness and support to your immune system.
Includes the naturally occurring constituent eugenol.
Provides a rich and spicy addition when cooking or baking. Spice things up in the kitchen. Make delicious spice cake by adding a drop of Clove Vitality to the batter.
60-count Super Cal Plus – Promotes healthy bones by supporting the body's ability to resorb bone tissue and deposit new bone tissue.
Uses a synergistic blend of bioavailable calcium, magnesium, and other trace minerals derived from red algae harvested off the coast of Iceland.
Features a dual-action blend that helps maintain and support the structure, integrity, and density of bones.
Provides an excellent source of calcium, magnesium, vitamin K, and vitamin D.
Helps support and contribute to the maintenance of healthy bones using calcium, magnesium, and a unique matrix of trace minerals
Palo Santo 15 ml – Go for the goals. Diffuse Palo Santo as you set ambitious personal goals for the coming month.
Give your body some TLC. Dilute Palo Santo with V-6 Vegetable Oil Complex and use in massage to relax and refresh your muscles after strenuous activity.
Purification 5ml – Add a few drops of Purification to laundry to give your wash a great-smelling boost.
Banish bad odors. Place a few drops of Purification on cotton balls and stash them wherever necessary to the car, closets and drawers, air vents, and shoes.
Ylang Ylang 15ml – Has a rich, sweet, floral scent that is pleasing and romantic.
Wear as a perfume.
Add to bath salts, massage oil.
Apply to the VitaFlex points on the feet, ankles and lower abdomen.
Diffuse to enjoy a relaxing and romantic aroma.
Inhale the peaceful aroma to enjoy a confidence-inspiring aroma.
Massage into scalp to increase the appearance of healthy, shiny hair.


Not a Young Living Essential Oils member yet?
Click HERE to set up your account with Young Living Essential Oils