We live in a fast paced and stressful world on normal days but there are times when it seems the stress levels are cranked up. Too many demands on our physical, mental and emotional selves can drain our energy. Essential oils can be a big help during those busy, stress filled times of year. Here are 3 essential oil blends from Young Living that you should have on hand during stressful seasons.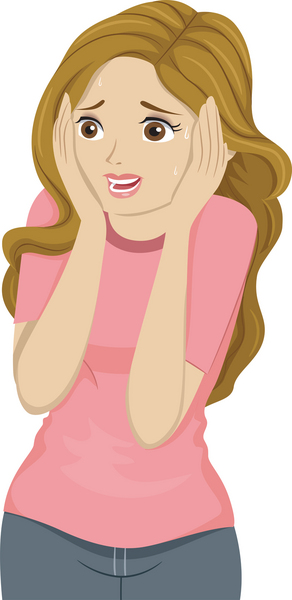 Young Living's Stress Away essential oil blend has stress-reducing and relaxing properties that are very helpful during stressful times.
Rub a few drops onto your wrists for a calming perfume.
Rub a little Stress Away on your temples and the back of your neck to ease tension.
Diffuse Stress Away for a calming atmosphere.
Add 10 drops of Stress Away to 2 cups of epsom salt for a relaxing warm bath and soak for 20 minutes to relieve stress.

Try Stress Away Roll-On To Reduce Emotional Eating
With all the stress we face every day we can easily find ourselves feeling bad and reaching for a snack. Do you ever find yourself falling into a habit of emotional eating to deal with the stress?

I learned something interesting a while back that helped make a connection in my brain. Stress raises cortisol levels. We knew that but here's the thing I didn't realize: When your cortisol level is high, you start craving carbs.

Here's another interesting thing . . .

Did you know that eating sugar and starchy carbs raise your cortisol levels even higher?

So as cortisol goes up, it increases carb cravings, and after indulging in starchy or sugary carbs, guess what else follows suit with it? You start feeling emotionally crappy because you indulged. This contributes to the vicious cycle of emotional eating. Stress Away is especially useful to help with stress related eating. Another reason to use Stress Away during stressful times.
White Angelica is an excellent blend to support your energy field from all of the bombardment of chaotic energy. This oil helps protect you from negative energy. It is calming and soothing and brings a feeling of protection and security. White Angelica is a good one for times when you are going to be around a lot of people who may have negative energy. It is a good one for health practitioners, therapists, social workers, coaches, etc. Also good to use before family gatherings. It's also great for times when you are stuck at home with a bunch of stressed out people. 😉
How to use: For topical or aromatic use. Diffuse or wear in your diffuser jewelry, rub on top of shoulders, along spine, on crown of head, wrists, behind ears and on the back of the neck. Put a few drops in our palm, rub in a circular clock-wise motion 3 times to build the energy, then do a "sweep" from head to toe, front and back, then down the sides. This creates a protective shield around the body. This can be useful for everyone at any time, but is especially valuable for practitioners who work with those who are ill or carry negative energy.
Joy essential oil is a blend of Young Living's most inviting oils, formulated to invite a sense of romance, bliss, and warmth. It is very mood uplifting. Joy oil has Ylang Ylang, Geranium, Jasmine, Palmarosa, and Rose essential oil, giving it a fresh, floral aroma with notes of citrus from the essential oils of Bergamot, Lemon, and Tangerine. Joy essential oil blend is a good one for diffusing or applying topically.
Joy Oil Uses
Apply Joy essential oil blend to your wrists and back of neck before going out the door for a fresh floral fragrance.
Place 2–3 drops on a damp cloth and throw it in the dryer to help freshen your laundry.
Put a few drops in a warm bath for a spa-like experience and to enjoy its relaxing aroma.
Diffuse it to bring an environment of joy throughout your home that is perfect for family gatherings and celebrations.
Joy essential oil blend is balancing, calming, mood uplifting, eases nerves and promotes a feeling of peace. A good one for stressful busy times.
The "Great Day Protocol" that Gary Young gave at a Young Living training many years ago is another favorite.
Great Day Protocol
Valor – rubbed on the bottoms of the feet, or a drop put on one wrist, and I hold the other wrist to it. (This is what I usually do because it's more convenient.)
Harmony – a single drop, rubbed over the solar plexus area (above the belly button).
Joy – a single drop rubbed over the heart.
White Angelica – a single drop in one hand, rub the hands together, and brush over the head (lightly touching the hair, over the face, onto the shoulders, the chest, brushing all the way down the body, lightly touching the body, right over the clothes, as though applying an "angelic shield."