Welcome to AromaNotes! A Natural, Toxic Chemical Free Living Blog!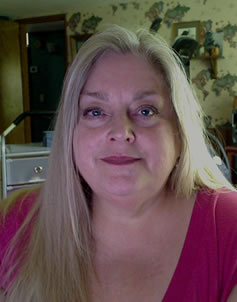 Hi, I am Melodie. I am so glad you are here. I'm sure you are a lot like me, always looking for natural solutions to support healthy day to day living.
I started using Young Living Essential Oils over 20 years ago. At that time, I had no idea how many ways they can be used in every day life. You can use them to replace so many of the products that are full of toxic chemicals.
Did you know the average person applies 300 chemicals to their body every day and 80 of those chemicals before breakfast. Most of those are from soap, makeup, shampoo hair care and other personal care products.
Growing up I was exposed to herbs and natural health, so it was a natural direction for me to go to support my family's healthy lifestyle. Even more so when I learned that, when processed correctly, essential oils are so highly concentrated, most of them are at least 50 times more potent than the herbs or plants they came from. When herbs are cut & dehydrated, they can lose as much as 90% of the healthy nutrients as well as the vast majority of the vital oxygen molecules. Not so with essential oils, which are many times more potent than dried herbs.

Most of the essential oils you find in health food stores are so low in quality and full of adulterations, they are of very little benefit. Even essential oils labeled as "PURE" are not what they seem.

There is a very big difference between the low quality essential oils and authentic premium grade essential oils. Check out the Oil Quality section for more details.


Young Living Essential Oils is the World Leader in Essential Oils and have set the standard for purity and quality. Every batch of oils is rigorously tested by independent laboratories before being sold to customers. You are protected by Young Living's unconditional guarantee of purity and quality.


To be able to ensure the high grade of his oils, Gary Young has taken the ultimate step: He has developed his own farms and his own distillation techniques to guarantee the top quality he seeks. He has become a true pioneer in developing these operations in the United States.


If you would like to . . .

Relax after a stressful day
Replace toxic chemicals with natural personal care and household solutions
Support your healthy immune system *
Have healthy skin care options that reveal your natural radiance
Decrease obnoxious odors
Pamper your body from the outside in
and much more
. . . then please consider Young Living Essential Oils!
Popular Posts:
Support Your Healthy Immune System With Citrus Oils
Banana Ice Cream Recipes With Young Living Vitality Essential Oils
How Young Living Sources Oils That Meet Seed To Seal Standards
Chocolate Date Truffles With Young Living Vitality Oils
Einkorn Almond Flour Crackers
How To Make A Sugar Facial Scrub With Essential Oils
Lavender – The Swiss Army Knife of Essential Oils
Using Release Essential Oil Blend With Emotional Freedom Techniques
Blue Agave Berry Cobbler
Orange Vitality Coconut Cream Filled Candies
Your Liver and Your Skin


TO Purchase the Essential Oils Premium Starter Kit, become a Young Living Member by CLICKING HERE.