Have you tried Young Living's super green, super rich nutrient supplement MultiGreens? Once you try it you will never want to go without it.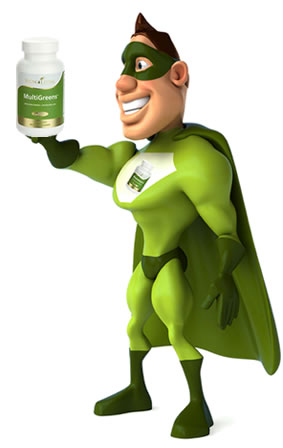 MultiGreens provides a wide spectrum of nutrients that help support your healthy body. MultiGreens is made with spirulina, alfalfa sprouts, barley grass, bee pollen, eleuthero, Pacific kelp, and premium grade essential oils.
Spirulina – is rich in concentrated protein, magnesium and chlorophyll. Barley grass is considered the most nutritional of the green grasses.
Barley Grass – an antioxidant that is rich in minerals. Barley grass is one of the most powerful alkaline foods that you can put in your body as a supplement.
Bee Pollen is high protein and loaded with vitamins and minerals, including potassium, calcium, magnesium, zinc, manganese, copper, and B vitamins.
Eleuthero – often referred to as Siberian ginseng. Supports energy and a healthy immune system
Pacific Kelp – Contains nutrients to support a healthy endocrine system.
L-argenine – an amino acid that supports circulation in the small capillaries of tissues, allowing greater nutrient absorption.
L-cyctine – an amino acid that supports healthy liver and hair.
L-tyrosine supports the formation of neurotransmitters, such as dopamine and serotonin.
Choline bitartrate – supports a healthy liver
MultiGreens has spirulina which is 58 times richer in organic Iron than raw spinach and 28 times richer than raw beef liver! Filled with Beta Carotene (Pro Vitamin A), Spirulina is 25 times richer than raw carrots. It contains a spectrum of every natural antioxidant known, including: the antioxidant vitamins B-1 and B-6; the minerals zinc, manganese and copper; the amino acid methionine; and the super-antioxidants beta-carotene, vitamin E and trace element selenium.
Spirulina is also nature's richest whole-food source of Gamma Linolenic Acid (GLA). Its oils are 3 times richer in GLA than evening primrose oil. Studies have indicated that GLA helps lower blood cholesterol and high blood pressure and eases such conditions as arthritis, premenstrual pain, eczema and other skin conditions.
The combination of Spirulina and Barley grass separates MultiGreens from other green supplements, but that is not why Young Living's MultiGreens is the super supplement of green food supplements. What makes MultiGreens so special is Essential Oils!
Clinical experience has shown that before putting essential oils in MultiGreens, there was a 42% blood absorption in 24 hours. After adding essential oils to MultiGreens, blood absorption increased to 64% in 30 minutes and 86% in one hour. The conclusion is that the cells were now receiving nutrients that they had previously not been able to assimilate. (Essential Oils Desk Reference, 6th Edition, p. 267)
Young Living's MultiGreens is the only super "green food" supplement containing the essential oils of Melissa, Lemon, Lemongrass and Rosemary. There is simply no other product that can compare itself to MultiGreens on the market today.
Experience with MultiGreens
"I just wanted to put in my 2 cents on MultiGreens…
Being in the natural healing field for nearly 30 years, I've seen hundreds, and probably thousands of different products. MultiGreens is my favorite of all of them. Why? I take 3 – 5 MultiGreens every morning, and sometimes again in the afternoon (when I remember) and I have the most amazing stamina level all day…
I just hate those "zippy" products that rev you up, and then drop you down. MultiGreens just makes me feel productive all day, and I never get that fatigued feeling…
And guess what! My friend, Linda told me several months ago that she's been taking MultiGreens every night for a better night's sleep! That was a surprise because I would have thought it would keep her up. So I tried it, now I take 1 – 3 every night before I go to bed, and I swear, it has improved my sleep, and I think it has even enhanced my dreaming." — Vicki Opfer
CLICK HERE To order MultiGreens.