Business
Are you…
looking for natural solutions?
wanting to earn enough to pay for the product you use?
looking for a way to earn extra money to supplement your family's income?
tired of working for someone else?
looking for a business you can do from home?
looking for a way to have an income that doesn't have a cap on how much you can earn?
Reasons to Consider a Business with Young Living Essential Oils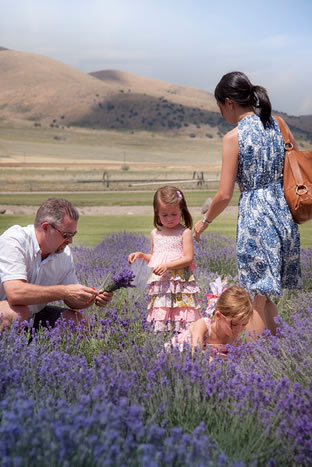 Unique Products featuring Genuine Authentic Grade Essential Oils and Essential Oil Enhanced Supplements.
Low startup cost with no hidden fees. No yearly fee, no fee for the Back Office, etc.
No stocking inventory. Young Living is Referral Based Marketing. Young Living is Referral Based Marketing. Just share the products you love with people. When they want to get their own, you refer them with your enroller number. Young Living pays generous commission on sales.
Young Living has the highest payout in the Direct Sales industry at 51%. Fair and Lucrative compensation plan – Both part time distributors and full time professionals benefit.
Young Living has a low paycheck qualification. You only need to spend $50 PV to be eligible to get paid Starter Kit commissions. When you start having downline commissions, it's only $100 PV a month to be eligible for commissions.
You don't have to host parties. You can build the business any way you want. True residual income.
Young Living has THE BEST promos and incentives for their customers. You get lots of free stuff based on how much you order. 100 PV, 190 PV 250 PV 300 PV etc. PLUS . . .
FREE products with Young Living's Loyalty Rewards Program. Not required but why would you not want more free product? It's a reward program for loyal customers. You get to choose the date your monthly order is shipped, change your products every month, PLUS, you get 10% back for the first 4 months, after 4th month 20% back, after 13th month you get 25% back in points to redeem for free product.
Organizational structuring that encourages teamwork. .
Free Training and Distributor Support
Stability – Young Living is a firmly established well over twenty-year-old, financially solvent company.
Freedom – Spend time with your family and children. You can go on vacation when you want.
Empowerment – You set your schedule, you choose your salary, you work where and when you want without punching a time clock or working under the watchful eyes of a supervisor or boss.
More money – Earn enough money to cover the cost of your products or earn enough to work full time from home. It's your choice.
Take advantage of Tax Benefits available to small business owners.
"There are enough deductions involved in a home business to cut the average American's taxes by as much as $5,000 or more per year."
– Money Central"The greatest tax reduction strategy in America is to start a home based business." – Jeff Schnepper, Microsoft tax expert

U.S. Income Disclosure Statement.

Why Young Living is Different
Unique Products featuring Genuine Premium Grade Essential Oils and Essential Oil Enhanced Supplements.
Genuine Essential Oils –
Not Perfume and Bath Products
. . .
. . . Although, we have that too.
Young Living Essential Oils is world renowned for exceptionally high-quality essential oils, dietary supplements, personal care products, and other unique solutions for healthy lifestyles.
No other company has the totally organic orientation or the proprietary distillation technology that Young Living has. Young Living's uniqueness means there is virtually no competition in the industry.
Consumers have unmatched loyalty to the products because of life-changing results.
Young Living Essential Oils …



has an exclusive Seed To Seal Process


is the World leader in the cultivation, distillation, and production of authentic premium grade essential oils.


is the first company to combine essential oils with dietary supplements.


is founded by D. Gary Young, one of North America's foremost authorities on essential oils.


18 corporate and partner farms around the world. Young Living has the world's largest herb farms for the production of essential oils.


uses a proprietary low-pressure, low-temperature stainless steel steam distillation system designed by Gary Young to preserve the high quality of essential oils.

Click HERE to see more about Young Living's Organic farms and Oil Distillation

No pesticides, herbicides, or harmful chemicals are ever used. This contributes to products that you can feel safe using for your family. Products that will enhance your family's health.


sells products in many foreign markets, including Canada, Japan, Australia, and the UK.


is the largest importer of the Ningxia variety of Chinese wolfberry, a superfood studied in China for its immune-supporting and anti-aging benefits.


We are looking for individuals who are looking for natural solutions for health and would like to earn extra income from home.
Benefits of Joining Young Living in the Grade A Notes Team
Here are a few resources available to team members:
Oiled Wisdom Members Area where you will find Archives of Grade A Notes Newsletter printable version or a Canva template that you can edit and use as a tool to promote your Young Living business.

Team YL Business Builders web site – Lots of business building ideas that work.

Law of Attraction, success and motivation tools

Private Team Business Builders Group on Facebook

We are constantly updating and adding the latest tools and resources to help you grow a successful business.
What some Successful Young Living Distributors are Saying
| | | |
| --- | --- | --- |
| Melodie Kantner | | Before I got started with Young Living Essential Oils way back in 1997 I was in a financial mess and had no idea how we were going to survive. I was desperate and felt like there was no way out. My mom was aware of all the stress and anxiety we were going through so she brought over some Young Living Oils to help ease the stress. She had several oils with her that day but the one I was drawn to was the oil blend Abundance. I wasn't feeling anywhere close to abundant in those days so it was just what I needed. It smelled WONDERFUL! Abundance oil attracts abundance but it is also mood uplifting. Mom left the Abundance oil with me. |
That was a day that changed my life emotionally and financially. I quickly knew I had to buy some of these oils for myself. I scraped together enough money to buy a Starter Kit. Buying oils on a regular basis was NOT in our budget but I had already fallen in love with the oils because of several amazing experiences with the oils mom gave me to try, so I decided I had to see how the income opportunity with Young Living works so I could at least cover the cost of my new essential oil habit.

I am not a person who is comfortable behaving like a pushy sales person but I do like to talk about things I love. I started using oils in front of people and doing things to get people to ask me questions. So I started sharing my love for oils. From that, came a business that not only quickly covered the cost of my monthly product orders, but grew from supplemental income to a full-time income working from home.

BETTER YET . . .

My husband Mark was able to leave his high stress job and join me working from home. My son Brandon and several family members have also joined in the FREEDOM lifestyle.

If you would like to earn enough money to either cover the cost of your Young Living Products, supplement your monthly income or build a business that replaces your other income, why not join us and get started building your business today!


—Melodie Kantner Team Leader
Young Living Gold Distributor
"I have had great success with Young Living Essential Oils. I have been able to quit my job and have the freedom of working full time from home. It is a very rewarding to be able to help others in my organization build their own successful business and experience this freedom for themselves."
— Brandon Kantner
"Being successful at Young Living is all about relationships. When you focus on helping others build their businesses, you will find success. By helping others you help yourself. It is all up to the individual. With Young Living Essential Oils, you can go as far as you are willing to go and can achieve as much as you are willing to work for."
— Richard and Shauna Dastrup
"Young Living Essential Oils is prepared for momentum right now. Young Living is a perfect match for people who are excited about heart-centered marketing. From day one, Young Living encourages us to be ourselves and be authentic. We do not have to act like salespeople. We can just be ourselves because the products work. I desire to teach people that their history is not their destiny. Just because things in our life have been difficult does not mean that our futures will be the same. With Young Living Essential Oils, we can achieve greatness."
— Teri Secrest
| | |
| --- | --- |
| | "Young Living has the best researched products I have seen in the alternative health industry. Their MSM formula is a mainstay in my medical practice." ~ Ronald Lawrence, MD, PhD, an associate professor at UCLA and author of The Miracle of MSM. |