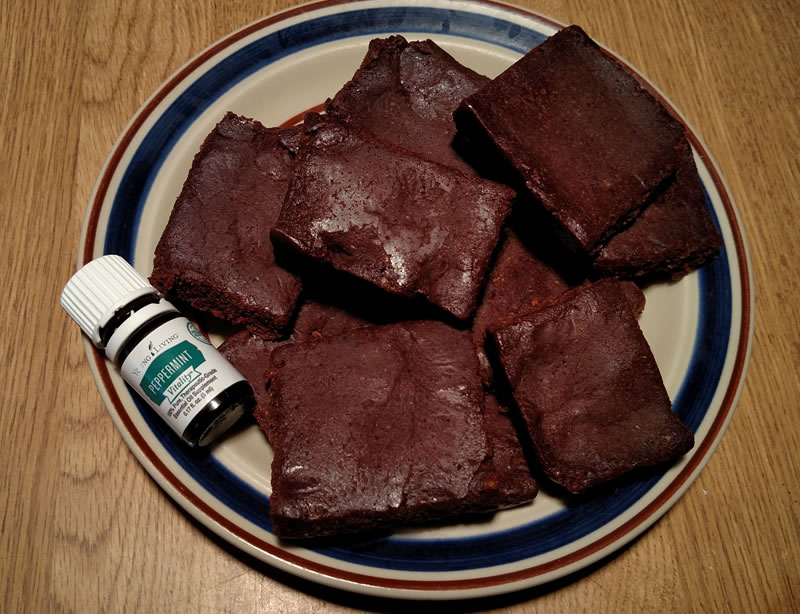 If you are like me and are looking for healthier options to satisfy an occasional craving for something sweet, you may want to try recipes sweetened with dates. I have made Date Truffles before. Oh how YUMMY!


If you have been following me for any length of time you know that I try to keep away from sugar and other things that increase inflammation and pain. Processed sugar is an ingredient I always regret indulging in. Confession time: I occasionally give in to the nasty temptation. About once a year I want jelly beans. I LOVE the black licorice ones. 😉


Thankfully there are lots of great, healthy ingredients to give you healthier options. Dates are a little carby but they are a FAR healthier option than sugar. They are also a great source of iron, potassium, and B-vitamins.


I hope you enjoy this recipe as much as I did.

Fudgy Sugar Free No-Bake Brownies With Peppermint Essential Oil
Ingredients
2 1/2 cups pitted dates
1 1/2 cups cup almonds
6 tbsp cocoa powder
1 1/2 tsp vanilla extract
2 tsp water
1/4 tsp salt
2 or 3 drops
Young Living Peppermint Vitality Essential Oil

Directions
Combine the dates, almonds, cocoa, vanilla, water, peppermint essential oil and salt in a food processor. Process until smooth, scraping down as needed. It will seem dry at first. Don't add any extra water.


Line an 8-inch square baking pan with parchment or wax paper. Transfer dough to pan and press very firmly until dough is evenly distributed in the pan.


Refrigerate brownies for at least 2 hours. Store covered in the fridge. I store mine in the freezer and pull out whatever I need for a day.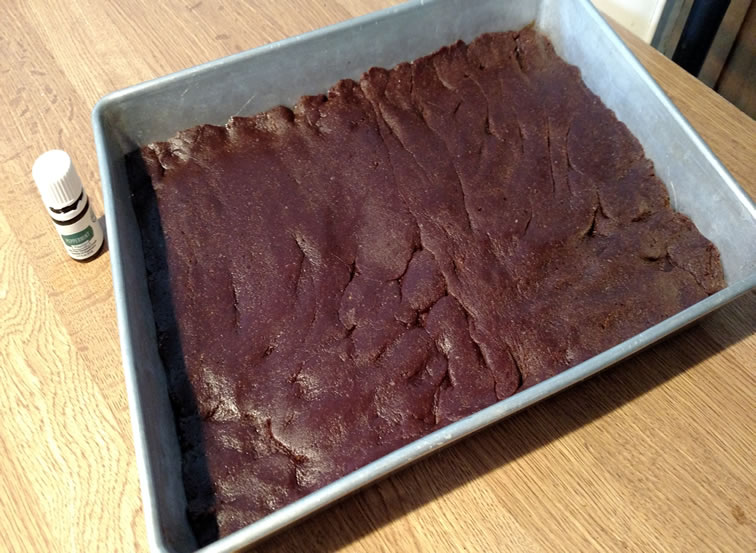 Nutrition Information Per Brownie: (Based on 25 brownies)
Calories: 118
Carbohydrates: 9.75g
Fiber: 1.4g
Fat: 5g
Saturated Fat: .36g
Cholesterol: 0mg
Sugar: 4.52g



You may also want to try my Date Truffles recipe. It could also be pressed into a pan and made into a brownie. 🙂