There are a lot of things that can disrupt a good night's sleep. This is especially true during busy stressful times of the year. Tight schedules, rushing here and there to get things done, people are stressed out in general these days. After a busy day running around, you have tense muscles and to top it off, these stressful, busy days are the times when you may grab quick foods that aren't the best option. All of this can interfere with a good night's sleep.
We have all the felt the effects of sleep deprivation: that zombie-like feeling that consumes us the moment we roll out of bed. Our eyes are heavy, we can't think straight, everything in a blur. Like mechanical robots, we go about our day not fully comprehending what is going on around us.
The negative effects of sleep deprivation are quickly becoming an alarming issue. According to a recent poll, 58 percent of adults in the US experience sleep problems several nights a week.
Sleep-deprived individuals find it hard to concentrate or feel productive during the day. Perhaps worst of all, more and more are driving drowsy. In fact, the US National Highway Traffic Safety Administration estimates that 100,000 of reported crashes occur as a result of drowsiness.
Getting a good night's sleep is important for mental health and normal functioning, but it's pertinent for maintaining a healthy lifestyle.
Here are some natural tips for a good night's sleep during stressful times:
Keep your bedtime routine consistent.
Remove televisions, computers, phones, and unnecessary lighting.
Eliminate Caffeine and Sugar after 12 noon.
Add essential oils to your routine. Here are a few ideas:
Take a Lavender Bath – a few drops of Young Living St. Marie's Lavender essential oil in your tub!
Put essential oils on your feet before you go to sleep. I keep RutaVaLa, Cedarwood and Lavender essential oils next to my bed so I can apply before I go to sleep.
Ruta is an oil that Gary discovered and distilled in Ecuador. VaLa stands for Valerian and Lavender. So RutaVala is a combination of Ruta, VALERIAN, and Lavender in a super awesome blend!
RutaVala 5ml, Order Code: 3419
I am so impressed with the oil blend RutaVala. If you haven't tried it yet, I really encourage you to do so. RutaVaLa supports relaxation of the body and mind. It is wonderful for supporting a good night's sleep. I keep a bottle of it next to my bed and use before bedtime or if I wake up in the night and can't get back to sleep.
Gary recommended applying RutaVaLa on the brainstem is a good place to put the oil. This is the back of the neck, on the soft spot before base of skull (hits neurotransmitters) It is so calming and relaxing.
How to Use RutaVala:
-l5-20 drops in water or empty capsules. (although some people feel effect with just 2 to 3 drops in water)
-bottom of feet
-back of neck
-breathe
-put on temples
–Use with raindrop, massage, auricular application.
Layering the essential oils of Raindrop Technique on the bottom of your feet before bed time can be a nice support for restful sleep.
Since you end up going 6–8 hours without any liquid at all, drinking water throughout the day and before you hit the sack is essential to keeping yourself hydrated. Try adding Young Living Lavender Vitality essential oil to your water or herbal tea for a calming influence. Aim for an hour before bed, so you aren't waking up in the middle of the night for a bathroom trip.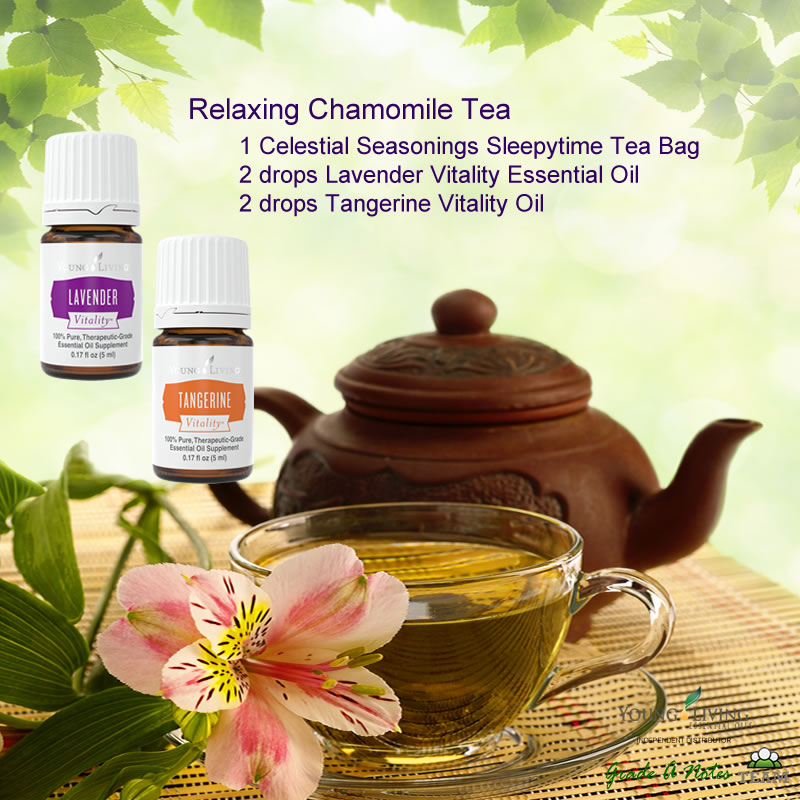 Take Young Living SleepEssence 30-60 minutes before bed time. SleepEssence combines Lavender, Vetiver, Ruta and Valarian essential oils with melatonin to support a good night's sleep.
Make a Relaxation Roll-On:
Mix 25 drops each of Valerian, Vetiver, Cedarwood, and Geranium essential oil in an empty 15-ml bottle, then fill it to the top with V-6 Vegetable Oil Complex or other carrier oil, then add the roller top. You can buy roller tops from Young Living. AromaGlide Roller Fitment (ITEM # 4578)
Diffuse Young Living Lavender, Stress Away, or your favorite blend of essential oils with comforting aromas as you prepare for bed. Rubbing a couple drops between your palms and brushing them over your pillow can also boost the relaxing aromas and can make jumping into a cloud of pillows and blankets feel extra luxurious.
Diffuse your favorite Valerian infused essential oil blend in the evening before retiring for bed.
Here is a diffuser blend I love:
4 drops Valerian
3 drops Lavender
3 drops Tangerine
Treat yourself to a soothing massage with Valerian essential oil after an exhausting workout or a long day at work. Valerian's grounding aroma is also perfect for relaxing while you massage sore muscles, achy feet, or a tight neck.
Marjoram is an wonderful essential oil for relaxing muscles – and relaxing the brain. Apply 1-2 drops over the brainstem (the soft semi-circle at the base of the skull in the middle at the back) and on the temples and cup hands over nose, inhaling deeply 6-8 times.
Make a home made linen Spray by combining water and a few drops of your favorite calming essential oil in a glass spray bottle. Spray over sheets. Lavender, Peace & Calming, Tranquil are a few possibilities.
Add some relaxing oils to your nightly moisturizing routine. Combine Valerian with your favorite skin-care products for a natural yet bold scent.
Add one drop of Cedarwood and one drop of Valerian oil to a pump of body cream before applying to dry areas of the body.
Create a homemade dry-skin face serum with one drop each of Valerian, Rosemary, and Lavender, and a few drops of jojoba—or your favorite light carrier oil. Rub into your face at night to help alleviate dry skin.
Relaxing Whipped Body Butter
1 cup organic coconut oil
1 cup organic solid cocoa butter (do not use lotion)
15 drops of your favorite essential oil – Cedarwood, Lavender, Frankincense, Valarian, Tangerine, Peace & Calming, Tranquil are a few possibilities.
Warm a medium-sized saucepan over medium heat, then add coconut oil and cocoa butter. Melt until completely liquefied, about 4–5 minutes.
Pour into a glass mixing bowl and place in refrigerator for 30–45 minutes to cool and just set but not harden.
Stir in essential oils.
Using an electric hand mixer, whip until firm peaks form, about 10 minutes.
Gently transfer to a seal-able jar or container. Store at room temperature to avoid melting or solidifying.