These days I have been sticking pretty seriously to a Keto diet because of serious health issues. My tastes generally run toward the crunchy salty, but there are some days you just need something to satisfy the sweet tooth. These cookies are really yummy plain or with a bit of cream cheese spread on top.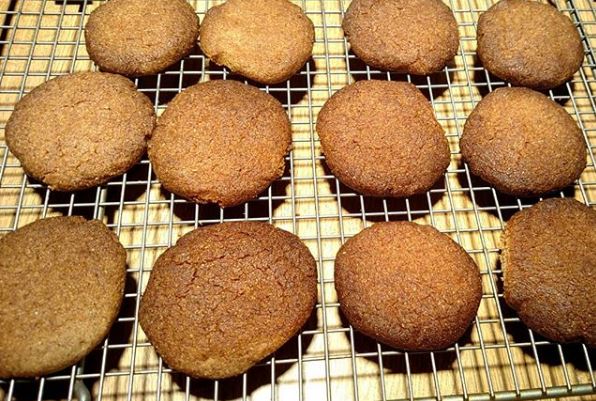 Ingredients
1 3/4 cups Almond Flour
1/4 cup Coconut Flour
1 tsp xanthan gum
1/2 cup Monkfruit or Swerve sweetener (I like to use half Swerve and half other sweetener)
1/2 cup salted butter
1 tsp vanilla extract
2 tsp ground cinnamon
5 drops Young Living Cinnamon Vitality Essential Oil
Directions
Pre-heat oven to 300
Cream the butter and sweetener until light and fluffy. This is very important for a good cookie texture. Cream your butter and the sweetener with your mixer for about 10 minutes, scraping the bowl 2-3 times to make sure any streaks of butter are combined.
Add remaining ingredients and mix until well combined.
Roll into 16 balls. I like to flatten and shape them but you can place the balls, then press with a fork. Place on a parchment paper lined cookie sheet.
Place in the oven and bake for 15 minutes. If you want a softer cookie, take them out around 12 minutes.
Cool on a wire rack.
Nutrition Information for Keto Cinnamon Butter Cookies Recipe:
1 serving (1 cookie)
Calories: 140
Total Fat: 14g
Sodium: 49mg
Carbohydrates: 4g Dietary Fiber = 2g Net Carbs= 2g
Dietary Fiber 2g
Sugars: 1g
Protein: 3g
Need Essential Oils for your recipes?
Click here to View and Order Young Living Products