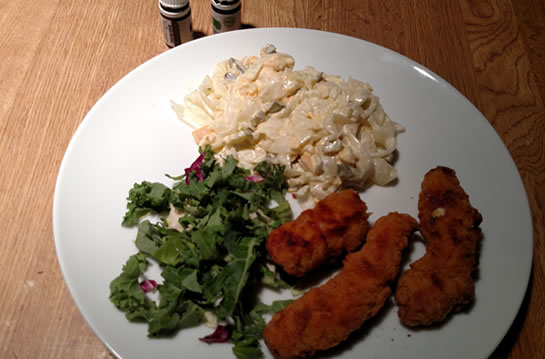 I deal with a lot of pain because of a chronic health problem. I have learned that when I eat GMO wheat I will pay for it the next day with an increased pain level. No GMO or sugar, low pain levels. I don't have any pain issues when I use Einkorn Flour. That is why my blog has a lot of recipes using Einkorn Flour but I also LOVE Miracle Noodles. Here is a recipe I just made up that grew from an idea I saw online. I usually marinate the noodles before using them. They take on the flavors you add. Young Living Vitality Oils are ideal to use in Miracle Noodle dishes. This one is a new favorite.
Spicy Jalapeno Dill Miracle Noodle Salad
1 pack Miracle Noodle Fettuccini (Or Miracle Noodle Ziti)
1/2 cup dill pickle juice
2 drops Dill Vitality Essential Oil
1/2 cup diced dill pickles
1/8 to 1/4 cup diced jalapeno peppers (depending on how spicy you like it.)
1/4 cup finely chopped onion
1/4 cup mayonnaise
1/4 cup ranch dressing
1/8 tsp cayenne pepper
1/3 cup cheddar cheese, diced
Salt and pepper to taste


Drain the Miracle Noodles in a strainer, then rinse thoroughly with water. They will be stinky until well rinsed. Let them drain well. Once drained, cut the noodles (if using fettuccini) into smaller lengths. Put noodles in a good sized bowl and add 1/2 cup pickle juice to marinate for about 15 minutes. Drain and discard the pickle juice. Add 2 drops Dill Vitality Essential Oil first, toss well, then combine the remaining ingredients and mix until noodles are covered. Refrigerate for at least 1 hour before serving.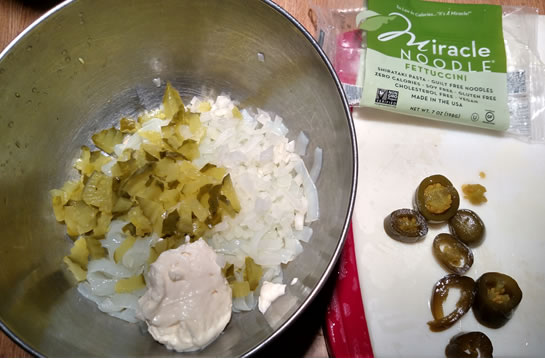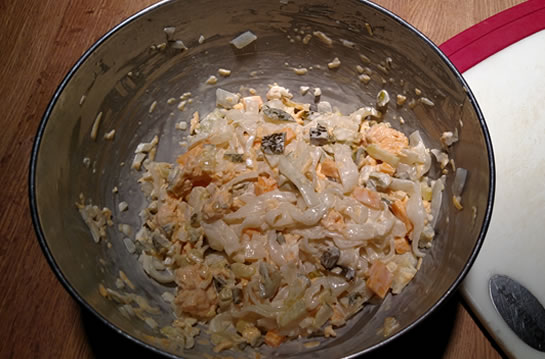 Nutrition Facts:
Makes 4 servings
Calories: 226
Fat: 23 g
Total carbs: 2g
Protein: 3g