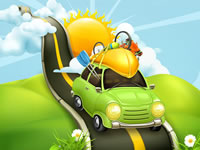 What oils do you like to keep on hand for the summer months? Essential oils are amazing in all seasons but I find them especially useful when traveling. I have lots of oils in my summer survival kit but here are a few of my top favorites.


Lavender – Diffuse for a comforting and calming scent. Unwind by adding a few drops to a nighttime bath. Diffuse for a fresh, clean scent and to eliminate odors.

LavaDerm After-Sun Spray
This naturally derived after-sun spray offers temporary relief from the pain and itching of minor burns, minor cuts, sunburns, scrapes, insect bites, and minor skin irritations, so your family can keep playing all day.
Using menthol from mint, this spray soothes and cools the skin. Plus, its moisturizing qualities—from ingredients such as aloe, Lavender essential oil, and Helichrysum essential oil, also, help prevent peeling from sunburn and leave skin feeling soft and smooth instead of tacky or sticky. With a vegan-friendly formula and made without alcohol, synthetic fragrances, or synthetic colorants, LavaDerm After-Sun Spray is ready for the whole family to use at the beach, on a hike, or during any outdoor play time.
Formulated without alcohol, parabens, phthalates, petrochemicals, animal-derived ingredients, synthetic preservatives, synthetic fragrances, or synthetic colors.

Lavender and Peppermint Foot Soak
2 drops Lavender
2 drops Peppermint
2 drops chamomile
Cool, soothe and relieve your feet after a long day. Add essential oil blend to a large bowl of warm water. Soak your feet for at least 10 minutes. You could layer those oils on the bottom of your feet as an alternative.

Citronella
This is an essential oil that is awesome to have for summer activities to help keep pesky bugs from bothering you during fun summer activities.
Wear Citronella when you are out planting your garden or having summer fun. Using your diffuser on the patio instead of a citronella candle is a healthier way to go. Citronella candles are usually full of harsh petrochemicals and synthetic citronella!

Purification – Apply topically to enjoy the outdoors annoyance free. Add to distilled water in a small spray bottle and use when traveling to freshen the air and eliminate odors.


Thieves – Supports healthy immune function.


Di­Gize – Add to a gel capsule. Add 2 drops DiGize™ and 1 drop Peppermint to water for a stimulating beverage. Use with every meal along with Essentialzyme­s-4. Use as a dietary supplement in water when traveling abroad. Add 2­–3 drops to honey for a tasty snack.


PanAway – Apply topically after exercise or a long day walking.

Insect Repellent
Young Living's Insect Repellent is clinically tested to repel mosquitoes, ticks, and fleas using only 100 percent naturally derived, plant-based ingredients.


You can use it on your little ones and not worry about the synthetic chemicals used in many traditional repellents. You'll also love the pleasant, citrusy aroma and smooth, non-greasy, non-sticky application.


Cel-Lite-Magic Massage Oil
Are your legs ready for summer? Cel-Lite Magic Massage Oil tones and nourishes the skin with pure vegetable oils, vitamin E, and authentic essential oils. Grapefruit oil improves the appearance of skin texture, while Juniper oil helps cleanse.


Cel-Lite-Magic is so good for the back of those legs. Use it with a cellulite brush or roller you can find on amazon. Or use your FasciaBlaster if you have one.


After a hot shower or bath, gently pat skin it dry and immediately apply Cel-Lite-Magic to both thighs and rub vigorously with a FasciaBlaster or your knuckles and fingertips in a back and forth motion for 5-10 minutes. Apply once a day for up to 2 weeks then rest for one week. Drink at least 80 ounces of water per day during application days or no less than half your body weight in ounces.


Mineral Sunscreen Lotion
Made with ingredients you can feel good about, Young Living's Mineral Sunscreen Lotion provides protection against UVA and UVB rays without harsh chemical ingredients. Instead, it offers broad-spectrum SPF 10 protection using naturally derived plant- and mineral based ingredients, including non-nano zinc oxide—a physical UV blocker. Formulated to smooth onto skin easily without a white residue, this lightweight, non-greasy lotion lets you get back to enjoying the sunshine.


For those days when you do too much in the garden or play too hard:
Cool Azul Essential Oil Blend includes the light aroma of Dorado Azul and the warm fragrance of Plectranthus Oregano (both Young Living exclusive oils), along with Peppermint, Wintergreen, Sage, Copaiba, Blue Cypress, Elemi, and other oils. Cool Azul is ideal for use before, during, and after physical activities.


Cool Azul Pain Relief Cream provides cooling relief from minor muscle and joint aches, arthritis, strains, bruises, and sprains. Our plant-based formula combines the power of Wintergreen essential oil with our exclusive Cool Azul essential oil blend. With two powerful, synergistic active ingredients, this cream provides pain-relieving benefits in two ways: methyl salicylate found in Wintergreen helps alleviate pain deep in the muscles and joints, and natural menthol found in Peppermint provides a cooling effect.


Cool Azul Sports Gel delivers a cooling sensation to the skin with a unique, plant-based formula that includes pure essential oils. With over 10 ml of Essential Oils, Cool Azul Sports Gel contains an unparalleled amount of essential oils: a full 10 percent of the formula! That means that each 3.4-oz. tube contains enough essential oils to overfill a 10-ml bottle. This amount is significantly higher than similar products on the market, more than 2–3 times as much in some cases.


The formula features 13 distinct essential oils that work together for a power-packed essential oil: Young Living exclusive Dorado Azul, Peppermint, Wintergreen, Sage, Copaiba, Plectranthus Oregano, Tea Tree, Lavender, Blue Cypress, Elemi, Caraway Seed, Vetiver, and German Chamomile. The base ingredient in our Cool Azul Sports Gel formula is aloe vera, while other comparable products use water as their main ingredient. This gives Cool Azul Sports Gel a thicker base, while giving you the smooth, cooling hydration of aloe vera.


Cool Azul Sports Gel conveniently fits in a purse or gym bag, so whether your day is spent at an amusement park or running a marathon, you can easily keep a tube with you.

Peppermint is very stimulating and wonderful for those summer days that are full of busy activities. Inhale it & put a drop or 2 on your big toes. Put a couple drops of peppermint in water and drink it. Always use essential oils in glass containers.
Digestion: Peppermint or DiGize. Put a few drops in an empty capsule and take internally after a heavy meal. Rub 4-6 drops in the palm and rub over stomach and around the navel.
AromaEase or Peppermint for those times when you want to read while riding in the car. Or if you get motion woozy when in a boat or plane. Put a drop of peppermint on your tongue, then on your hand and inhale it.
Another way is to rub several drops of peppermint on the abdomen.