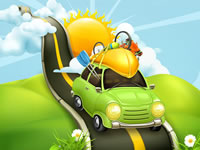 What oils do you like to keep on hand for the summer months? Essential oils are amazing in all seasons but I find them especially useful when traveling. I have lots of oils in my summer survival kit but here are a few of my top favorites.


Lavender – Diffuse for a comforting and calming scent. Unwind by adding a few drops to a nighttime bath. Diffuse for a fresh, clean scent and to eliminate odors.


Lavaderm Spray – Contains Lavender essential oil and aloe. Spray on after a day in the sun to to soothe and rejuvenate overexposed skin.


Lavender and Peppermint Foot Soak
2 drops Lavender
2 drops Peppermint
2 drops chamomile
Cool, soothe and relieve your feet after a long day. Add essential oil blend to a large bowl of warm water. Soak your feet for at least 10 minutes. You could layer those oils on the bottom of your feet as an alternative.


Peppermint – Supports gastrointestinal system comfort. Supports normal digestion. Supports energy.


Purification – Apply topically to enjoy the outdoors annoyance free. Add to distilled water in a small spray bottle and use when traveling to freshen the air and eliminate odors.


Thieves – Supports healthy immune function.


Di­Gize – Add to a gel capsule. Add 2 drops DiGize™ and 1 drop Peppermint to water for a stimulating beverage. Use with every meal along with Essentialzyme­s-4. Use as a dietary supplement in water when traveling abroad. Add 2­–3 drops to honey for a tasty snack.


PanAway – Apply topically after exercise or a long day walking.