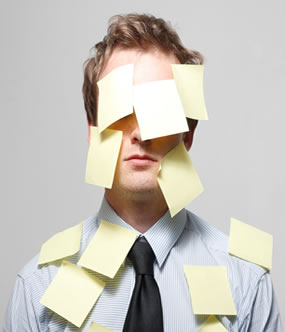 We all have memory problems from time to time. You know what I mean. Like the times when you go to get something in the other room and then you are standing there scratching your head trying to remember what you were going to do. It has happened to all of us but it seems to be a little worse as we get older.
When we are school ages we are getting our brain stimulated all the time with learning and tests. Once graduation is over and you are out of school, the constant stimulation of the brain tends to be much lower.
When I was in junior high and high school I used to play a card game called Speed. They key was to get your cards played and go out before the other players. As a young parson I was really fast. In the past few years I have tried to play this game with some young people and was trounced. I no longer have the quick thinking ability I had in my childhood. We all get older and just as our bodies need exercise, so does our brain. You know the old saying, "Use it or lose it."
Here are a few ideas for supporting a healthy brain:
1. Get plenty of sleep. That can be a challenge as we get older. If you are anything like me, and you have a hard time relaxing when it's time to go to sleep, you might find Lavender Essential Oil helpful. Lavender is known for it's calming, relaxing and balancing effects, both physically and emotionally
2. Never stop learning. Read, read, read. Reading is a way to exercise your brain. Start a new hobby or learn to speak a foreign language; do anything that causes the brain to think.
3. Strengthen your brain. Mental exercises are important for keeping the brain youthful. Simple mental exercises can include things like memorizing a poem, doing crossword puzzles, and playing word games like Scrabble. I play Word Chums with my husband and a couple friends. I have noticed that I am much better at it than I was when I started playing. In the beginning I had a lazy brain and didn't feel like making the effort to find a higher scoring word. Now I am loving the challenge.


Games are a great way to have fun while stimulating your brain. I may be a 57 year old woman but I still love to have fun and play games. Mark and I enjoy racing with Mario Carts 8. Every now and then I like to add a little spiced rum to the mix. 😉
Daily mental chal­lenges will keep your brain alert and young, especially when you try things that you have never done before.
4. Get moving. In addition to strengthening the heart, exercise has been shown to promote the production of brain cells. In a University of Illinois study, adults who walked for 45 minutes three times a week improved their abil­ity to perform cognitive tasks by about 15 percent.
5. Increase your daily intake of antioxidants. Free radicals weak­en cell walls, including those in the brain. Antioxidants protect cells by dis­arming free radicals. Young Living's NingXia Red is a great way to support your healthy brain and body.
MindWise is another of Young Living's products that supports normal brain function. MindWise combines exotic sacha inchi (Plukenetia volubilis L.) nut oil with proprietary MindWise oil and Memory blends for a unique, powerful brain function-supporting serum. Native to the Amazon rainforest, sacha inchi nuts have a desirable nutritional profile that includes protein, linoleic acid, and α-Linolenic acid. Their high proportion of unsaturated fatty acids and unmatched percentage of omega-3 fatty acids make them a popular vegetarian option. Medium chain triglycerides (MCT) and premium grade essential oils complete the MindWise oil blend.
The proprietary memory blend features ALCAR, GPC, and bio-identical CoQ10, ingredients that have been studied for their support of normal brain function. With a unique, quick-absorption emulsion delivery system and generous amounts of vitamin D3, MindWise is a premium supplement that supports improved memory function and overall cognitive health.