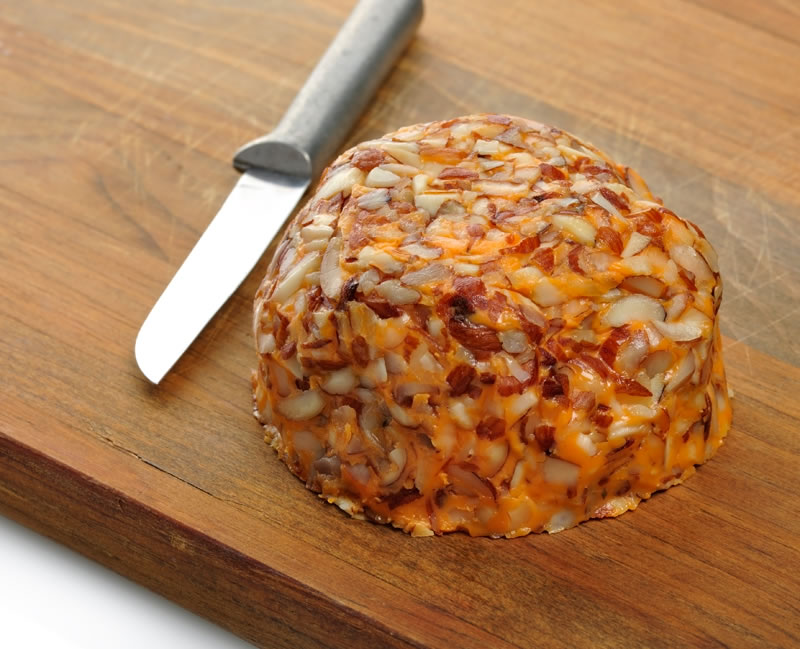 Did you know that today is National Cheese Ball Day? I love a good cheese ball so I thought I would share one of my favorite cheese ball recipes using Young Living's Vitality Essential Oils. There are lots of variations you could do with Vitality Oils and spices. It is up to your imagination.


Cheese balls are fun and easy to make appetizer for parties and gatherings or even a quiet evening home with your sweetie.


Vitality Herb and Garlic Cheese Ball
8 ounces cream cheese softened
1 cup Extra Sharp Cheddar Cheese
1 teaspoon Garlic, minced
1/2 tsp. Pepper
1-2 drops Dill Vitality Essential Oil
1-2 drops Rosemary Vitality Essential Oil
1-2 drops Basil Vitality Essential Oil
1/2 cup chopped pecans or almonds
In a large bowl, mix the cream cheese, cheddar cheese, minced garlic, Dill, Rosemary and Basil Vitality Essential Oil until well combined. Refrigerate for 1-2 hours.
Place the chopped pecans on a plate. Form the cheese mixture into a ball, then roll the ball in the chopped nuts until the outside of the cheese ball is completely covered.
Cover with plastic wrap and refrigerate until serving.
Serve with crackers.
Order Young Living Vitality Essential Oils