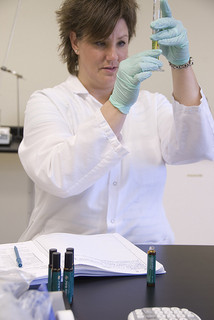 Young Living, the World Leader in Essential Oils, has completed a major upgrade of its state-of-the-art testing and quality control laboratory in Spanish Fork, Utah. The newly expanded lab will further advance the testing methods of Young Living's genuine authentic grade essential oils and supplemental products.


The new space is equipped with the most sophisticated testing equipment available. These high-tech instruments include a gas chromatograph and a gas chromatograph-mass spectrometer (GC/MS), which break down components of the oil, identify purity and strength, and recognize any possible contaminants. An ultra performance liquid chromatography (UPLC) instrument is used to test the occurrence of vitamins and other critical components in Young Living's dietary and personal-care products. This process further verifies the ingredients listed on every label of the products Young Living offers.


The lab, which has recently doubled its staff, employs PhDs, chemists, scientists, and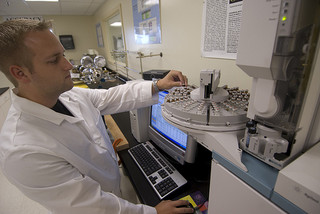 microbiologists with decades of experience in the pharmaceutical and nutraceutical fields. The lab is an integral part of Young Living's Seed to Seal® process, which ensures that every step of essential oil production is closely controlled—from the seeds sown to harvesting, testing, and bottling.


"We test everything that comes through Young Living—from raw materials to all finished goods and even the packaging to ensure optimal quality," said Marian Curtis, Young Living's director of quality and process optimization. "In addition, we utilize third-party audits to verify that purity and potency standards are consistently met and surpassed."


About Young Living
Young Living Essential Oils is world renowned for its essential oils and oil blends, oil-infused nutritional supplements, bath and body products, skin-care solutions, and natural preparations for the home. Its direct-selling system offers thousands of Independent Distributors a unique business model for sharing Young Living's message of wellness, purpose, abundance, and vitality.



Young Living currently owns 11 farms and distilleries.