Body Scrubs can be a soothing way to nurture and show your body some love while supporting the immune system and some body functions.


Here are a few body scrub recipes that you may enjoy:


Ingredients:
1 Cup of Fine Sea Salt – 2-3 T Olive Oil (or any fine vegetable oil)
1-3 drops of the essential oils of your choice.
Make it to your own consistency.


Preparation: Mix all ingredients well in a glass or stainless steel bowl, mug or cup. (DO NOT USE PLASTIC or Foam cups or containers, the oils will ingest it).


1. Using small amounts of your body scrub in your hands, start scrubbing at your toes, push back your toenail cuticles, and scrub all the way up the body in a circular motion.


2. Shower, using a clean washcloth, (little or no soap) or take a plain water bath (little or no soap). Using a wash cloth will remove all of the dead skin cells. With a towel, pat yourself dry.


Spicy Body Scrub:
Ingredients:
Your Choice
Grapefruit
Vetiver
Nutmeg
Ginger
Lavender
Myrrh


Woody Body Scrub:
Ingredients:
Your Choice
Cedarwood
Cassia
Cinnamon Bark
And Nutmeg, Vetiver, and/or Ginger.


Citrus Body Scrub: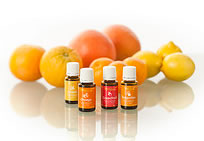 Ingredients:
Your Choice
Grapefruit
Orange
Tangerine
Rosemary
and/or Vetiver, Nutmeg, or Ginger.