Another year has gone by and Young Living Convention time is here again. Normally we are in Utah for convention but, because of Covid-19, we are having Online Virtual Grand Convention. We learn lots of new things and every year a bunch of new awesome products are released. Here are a few of the products released for Young Living Convention 2020.

Thieves Chest Rub
Thieves Chest Rub helps relieve stuffiness, cough, and congestion. Provides maximum-strength cough relief and acts as a cough suppressant. Helps relieve chest aches associated with colds. Provides aromatic vapors that sooth nasal passages with natural menthol. Hands-free application. Ages 2 and up. A little goes a long way.
Item #23801
Wholesale $26.75

---

5 ML One Heart (CONVENTION BLEND)
One Heart is a slightly sweet, uplifting, and refreshing blend of Lemon, Valor, Black Spruce, Ylang Ylang, Lime, Roman Chamomile, Ocotea, Spearmint, and Jasmine essential oils that encourages a bright outlook on life as well as unity and connection with community.
Item No 31088 Wholesale $45
(35% of each purchase goes to the YL Foundation)

---

5 ML Gary's Light
Gary's Light, a unique blend created by Mary Young, is a warm, spicy, and sweet blend of Cinnamon Bark, Lemongrass, Myrrh, Eucalyptus Radiata, Sacred Frankincense, Cistus, Dorado Azul, Hyssop, and Petitgrain essential oils.
Item No 33861 Wholesale $39.75

---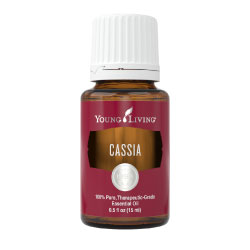 15 ML Cassia
Cassia essential oil is mentioned in the Old Testament as a holy anointing oil and was a key ingredient in temple incense. The aroma creates a sense of peace, warmth, and serenity.
Item No 33499 Wholesale $22.75 Limited Time Offer

---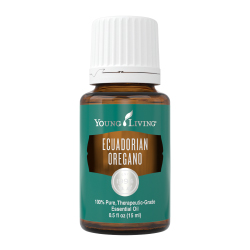 15 ML Ecuadorean Oregano
Ecuadorean Oregano offers a soft, herbaceous, oregano-like aroma that offers a cleansing, and invigorating breathing experience when inhaled or diffused with R.C. or Eucalyptus oils. Also known as Mexican Mint.
Item No 33860 Wholesale $29.50 Limited Time Offer

---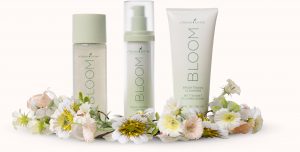 BLOOM Skin Care by Young Living
Beautiful new BRIGHTENING skin care collection for all ages and skin types. Helps with hydration, instant glow and radiance, plus improved texture, dark-spot reduction, smoothing, and more.
*BLOOM Brightening Cleanser – Item No 30291 Wholesale $35
*BLOOM Brightening Essence – Item No 30316 Wholesale $48
*BLOOM Brightening Lotion – Item No 30267 Wholesale $75

---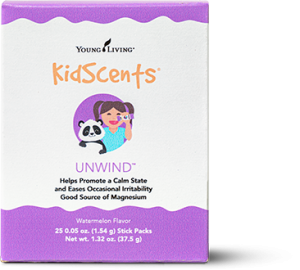 KidScents Unwind
Magnesium-based supplement for kids that helps promote a calm state and helps with occasional sleeplessness, restlessness, and irritability. May improve focus and mental clarity at home and in the classroom. Delicious watermelon flavor in a stick-pack powder format for easy ingestion. 25 per pack. Ages 4 and up.
Item No 32540 Wholesale $38.75
---

Super Vitamin D
100% plant-based Super Vitamin D with a unique dissolvable delivery and delicious berry flavor. Supports respiratory and immune system health, hormone balance, bone growth, and brain health. Two tablets (120 per bottle) delivers 2,000 IU high potency vitamin D. Vegan-friendly, non-GMO, gluten-free, and NO synthetic ingredients.
Item No 28972 Wholesale $29.75
---

Grab & Go Essential Oil Mini Kits
Four mini kits with three to five 5 ml bottles of essential oil in a soft canvas pouch, perfect to drop in purse or backpack.
Mind Over Matter – Item No 33415 | $49.50
Includes: 5 ml Peppermint, 5 ml M-Grain, 5 ml Deep Relief, Gold Reflexology Ring, Travel Zipper Pouch
Serenity Now – Item No 33418 Wholesale $64.75
Includes: 5 ml Lavender, 5 ml Peace & Calming, 5 ml Stress Away, Lavender Aroma Ring, Travel Zipper Pouch
To The Rescue – Item No 33423 Wholesale $80
Includes: 5 ml Deep Relief, 5 ml DiGize, 5 ml M-Grain, 5 ml Stress Away, 5 ml Thieves, Aroma Ease Aroma Ring, Lavender Aroma Ring, Travel Zipper Pouch
Wish You Well – Item No 33427 Wholesale $45.25
Includes: 5 ml DiGize, 5 ml R.C., 5 ml Thieves, AromaEase Aroma Ring, Travel Zipper Pouch
---


Savvy Minerals Liquid Foundation
Self-smoothing plant-based polymers protect skin, moisturize, and help create a smooth appearance and even coverage. Comes in 13 full-coverage shades that match a variety of skin tones. Contains no parabens, sulfates, phthalates, synthetic fragrances, or synthetic dyes. Infused with Royal Hawaiian Sandalwood essential oil.

Wholesale $39
Porcelain – Item No 24722
Ivory – Item No 24733
Buff – Item No 24723
Fresh Beige – Item No 24724
Natural Beige – Item No 24725
Sand Beige – 24726
Honey – Item No 24727
Tan – Item No 24728
Caramel – Item No 24729
Truffle – Item No 24730
Pecan – 24731
Hazelnut – Item No 24734
Cocoa – Item No 24732

---

Savvy Minerals Liquid Concealer
Lightweight full-coverage concealer ideal for all skin types available in six shades. The creamy formula masks imperfections, blurs fine lines and wrinkles, hides dark circles, and delivers all-day wear. Infused with Tea Tree and Manuka essential oils which soothe and support the appearance of healthy-looking skin. Contains no parabens, sulfates, phthalates, synthetic fragrances, or synthetic dyes.
Wholesale $28
Light 1 – Item No 25836
Light 2 – Item No 25837
Medium 1 – Item No 25839
Medium 2 – Item No 25841
Dark 1 – Item No 25843
Dark 2 – Item No 25844
---

Handblown Artisan Glass Diffusers
Beautiful, hand-made, high quality glass diffusers exclusive to Young Living. Their stylish design complements a variety of home décor. Multiple run modes and lighting options. Lustre runs up to 12 hours and Lucia up to 8 hours.
Lustre Diffuser Item No 32676 | $76 | 38 PV | Limited Time Offer (includes 5 ml Citrus Fresh & 5 ml Peppermint)
Lucia Diffuser Wholesale Item No 32628 | $61.50 | 30.75 PV | Limited Time Offer (includes 5 ml Citrus Fresh & 5 ml Peppermint)