There are a lot of things that can contribute to stress for teachers: Lesson planning, grading papers, test scores, students who are below their grade level, hyper kids bouncing off the walls and probably the worst cause of stress is those students who are disrespectful, misbehaving and totally disrupting the class. You are trying to help those students who want to learn and some days it is a real struggle to keep things under control when you have to keep to a schedule and cover the material the children need to learn.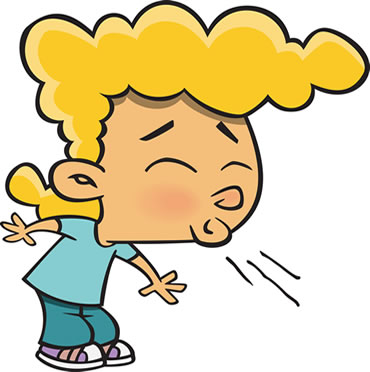 Then there is the struggle trying not to catch anything from those students who are coughing and sneezing all over the place?
Even though you may not be able to diffuse essential oils in the classroom, there are lots of ways you can use essential oils to help deal with the daily stress that teachers have:
Days when the kids really getting on your last nerve.
Motivation on days you feel like you just want to crawl back under the covers in the morning.
Mood uplift when you would rather go back on summer vacation.
Support your own healthy immune system so you don't have as many missed days.
Keeping the classroom clean can also help keep the children healthier through the school year.
And much more.
Young Living has a complete line products infused with the Thieves essential oil blend! Thieves essential oil blend was inspired by the legend of four 15th-century French thieves who formulated a special aromatic combination composed of clove, rosemary, and other botanicals used while robbing the dead and dying.
Thieves Essential Oil Blend is an absolute MUST for teachers because it contains oils that defend and protect. It is highly effective in supporting the immune system and good health.
Thieves Household Cleaner is an all-purpose, concentrated cleaning solution that contains all-natural plant-based ingredients formulated to distribute the power of essential oils in your home and classroom while cleaning virtually any surface. Dilution ratios are on the bottle.
Thieves Spray is ideal for use on doors, handles, desks and any other surface that needs cleansing to protect from undesirable microorganisms. This small bottle is perfect for keeping in a purse, drawer or backpack.
Thieves Cough Drops – The power of Thieves and menthol in a cough drop! The triple-action formula of Thieves Cough Drops offers comfort by relieving coughs, soothing sore throats, and cooling nasal passages, without processed sugar, dyes, artificial flavors, or preservatives.
There is a whole line of Thieves Products that help teachers defend against whatever is going around. Let's face it, when you are rubbing elbows with a room full of kids every day, you need a little support for a healthy immune system.
Here are a few other essential oils that can be really helpful for teachers: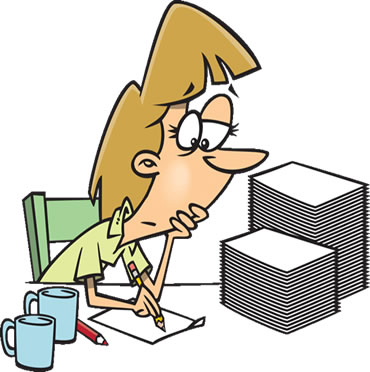 Stress Away Roll-On – The name says it all. Teaching can be stressful at times, Young Living's Stress Away is a good oil to apply to reduce any teaching stress, especially good for those days when the kids are bouncing off the walls. This unique blend of vanilla, lime, copaiba, and other premium grade essential oils relieves daily stress, encourages relaxation, and reduces nervous tension. This oil can be used in the morning before heading off to school or after school to unwind from a stressful day. Apply generously to wrists, temples, neck, or any desired area as needed.
Peace & Calming is another wonderful blend for those times you need to unwind and relax. It promotes relaxation and a deep sense of peace, helping to calm tensions and uplift spirits. When massaged on the bottoms of the feet, it can be a wonderful prelude to a peaceful night's rest. A good night's sleep is important for both teachers and kids in school.
Clarity Essential Oil promotes a clear mind and alertness. I love to drop a few drops of Clarity right on top of my head, then put a couple drops in my hands and deeply inhale when I am working on things like writing articles. The rosemary and peppermint found in this blend have been used for years for mental activity and vitality. Dr. William N. Dember of the University of Cincinnati discovered in a research study that inhaling peppermint oil increased the mental accuracy of the students he tested by 28 percent.
Joy Essential Oil – This oil is very mood uplifting. You may want to use a little Joy oil if you are dealing with children who are feeling bummed out because the summer is over and they have to get back into the grind of the school schedule. Or if you are feeling that way yourself. 😉
Teachers have one of the hardest, most important jobs in the world. Every day, every year, you are molding and shaping 20 young people who have very different personalities and temperaments. This is a challenge with 2 or 3 children but a whole group can be exhausting. Then, dealing with parents who think their child can do no wrong. It's a long day working with all the children and all of the responsibilities that go with it, then, once the school day is over, you spend even more time at home grading papers and other work planning for the next lessons.
All of this while trying to keep Healthy and feeling stress free.
That's why I love using essential oils! They are wonderful for those days when things are getting on your last nerve. Essential Oils are amazing for helping teachers deal with all the crazy as well as the joy that comes with the classroom.
You don't need to wait until retirement to feel rested and joyful. You can take care of your health and your mind now – simply, and affordably. As a teacher in these high stress times, it is really important to practice self care that helps you rest and recharge for the next day.
Want DIY recipes for teachers self care, cleaning, skincare, beauty and more?
Sign up for the free newsletter Oily Tips & Tricks for Teachers
and get the FREE Ebook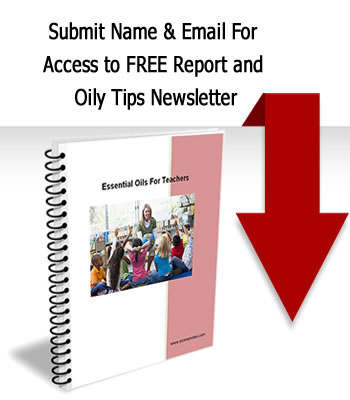 Essential Oils For Teachers
Essential Oil Recipes for cleaning germy surfaces, door knobs and other areas that get contaminated by whatever is going around.
Hand Sanitizer Recipes
How to use oils to energize and mentally focus because you have lots to do, lessons to prepare, papers to grade.
Essential Oils to Calm a Tantrum
Recipes and ways to use essential oils to support your healthy immune system as well as your family's health and wellness.
Ways to use essential oils even if you can't use them in the classroom
Recipes for natural skin care
Recipes to pamper yourself and recharge your physical and emotional batteries
You will love the Calming Essential Oil Scented Playdough Recipe
Lots more
All of these ways to use essential oils to support a happy healthy home and classroom without harmful toxic chemicals.
To top it all off, while you are using essential oils to do all of these things, you have the option to earn a little extra income to cover the cost of your oils, supplement your income or even build a build a full time income.